About Ari A. Ariaran, CPA, CGA

Chartered Professional Accountant
I help my clients reach their goals Friendly, Timely and affordable service. I am happy only when my clients are happy.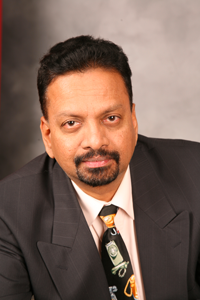 Every business owner faces time consuming demands from all facets of the business. I can be a strategic partner in helping each business navigate through challenges and new opportunities.
Whether I am engaged to provide accounting, tax or business advisory services, my goal is to help increase your profitability and cash flow leaving you more time to attend to your customers and grow your business. For my individual clients, I take a personalized approach to how each person wants to work with me. I offer tax and accounting services to a variety of self-employed professionals and I take a proactive approach in working with each person to minimize taxes.
I offer timely, reliable and affordable services. I take pride in serving my clients with the utmost respect and professionalism.
Build Your Business Success Here!
Starting a business for the first time?
Running a successful business for years?
Somewhere in-between?
My goal is to partner with our clients and be relied upon as a contributing factor to their success. Combined with service and value, we use accounting information to help my clients grow and reach their aspirations. This is more than preparing financial statements and tax returns, although you can count on me for that too.
Why you need to use an Accountant?
We are trained and have much knowledge about the system from many years of schooling and many years of practice!  We know what you should do and how you should do it. We help plan ahead to save you tax dollars and execute those plans. We help keep CRA away!
Services for Individuals
As an entrepreneurial business owner, you know how closely your business and personal financial matters are linked. We understand these close ties and can provide the strength of advice to help you maximize your financial position.
Services for owner-managers
If you have a family controlled business or one that is closely held by a few owners, you know that keeping business and personal issues in balance is instrumental to your success.
To find out more how the above services would help you call the Chartered Professional Accountant
Ari A. Ariaran, CPA, CGA at 647 893 8295.
"While you keep your eye on your operation, we are helping to ensure the basics are in place"